TROUBLE HEARING?
Our Audiologists Can Help!
$500 OFF
two premium level hearing devices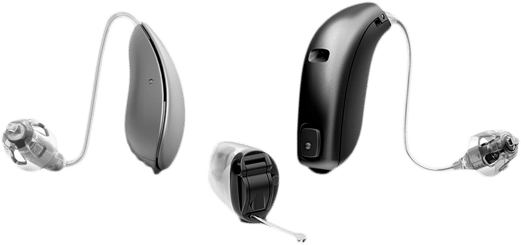 Hearing loss leads to other health risks including isolation, depression and dementia.
Types of Hearing Loss
A hearing evaluation will determine your type and degree of hearing loss.
Lifestyle
Your individual hearing loss, activity level and overall lifestyle will impact the recommended device.
Price
Differences in technology and hearing aid features will impact the cost of hearing aids.
Service & Maintenance
Hearing aids typically last several years, so it's important to understand your service coverage long term.
Warranty
Most hearing aid purchases come with a manufacturer's warranty that may include a loss and damage replacement policy.